Neil Bartley (1974-1980) Return to Coaches HOME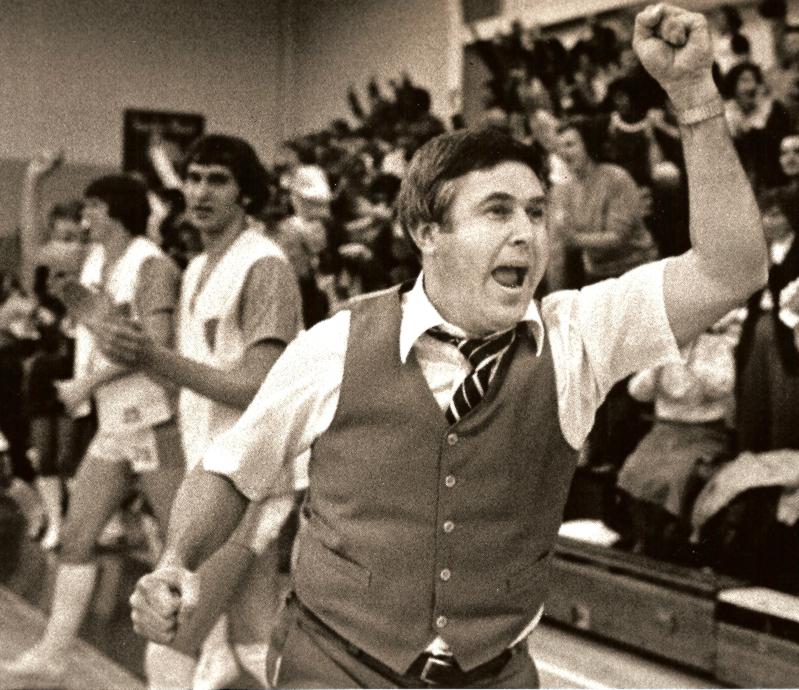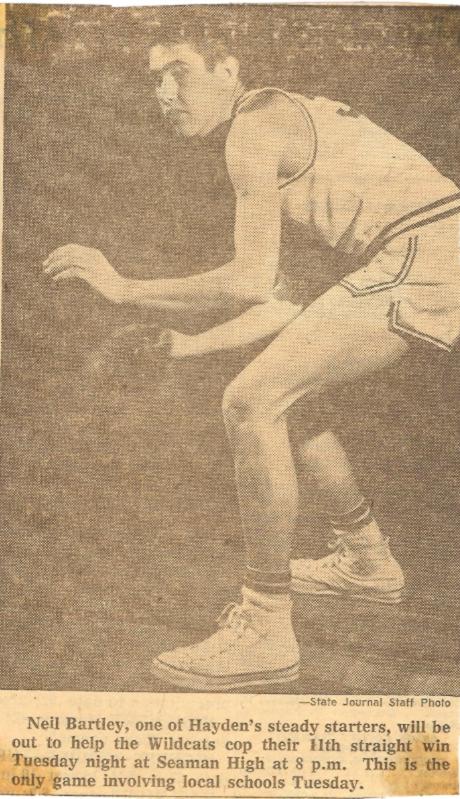 Topeka Capital Journal photo c. 1979 TDC newspaper clipping 1961
Coach Neil Bartley was a 1961 graduate of Hayden. He was a member of the starting five for Coach Bueltel's 1961 club that finished 18-2. He became an assistant to Bueltel in 1966. Neil was hired as head coach for the 1973-74 school year. It was not an easy task to follow a coaching legend but he did bring along some young players in 1974 to a 13-8 improvement on the 10-10 record of the previous year.
The 1975 team was probably his best chance for a State championship. Neil credits the enthusiastic Hayden crowds of the era with putting his team in the state tournament. The Wamego team that had to play at Hayden in the sub-state finals wilted under the pressure of the crowd and the play of the Bartley coached seniors. The first round loss at Hutchinson was the toughest test that state champion Parsons had at the tournament . His teams made a total of 3 trips to Kansas High School state tourneys (1975,1978 & 1979). He also led Hayden to 2 Centennial League championships during a time of intense competition with Leavenworth and Highland Park.
His last team in 1980 got their 4th win of the year by eliminating #1 seed and long time rival Atchison in the semi-finals of the 5A Sub-State. Coach Bartley praised the effort of his players who struggled through a tough season but never quit. Shawnee Heights squeaked by Hayden in the Sub-State finals to prevent Coach Bartley from returning to the state tournament for the 3rd year in a row.
Coach Bartley could not agree to the terms of a contract offered for the 1980-1981 school year and , after a short stint as a rule 10 basketball coach for St. Mary's , pursued interests in the construction business.
1974-1980: WON 79 LOST 78