Coach Ben Meseke (1981-1997) Return to Coaches HOME July 29, 2010
Won 253 Lost 158
On Thursday August 5, Ben Meseke will be inducted to the KBCA Hall of Fame at ceremonies held at Washburn University. The ceremonies start at 1:30 PM.
There will be an open house on Wednesday August 4 in the Hayden High School Cafeteria from 7:00 PM to 8:30PM.
No admission charges for either of the above events.
The KBCA all-star games will be Thursday evening August 5 at Washburn University with the girls game at 6:00 and the boys at 8:00. All of the Hall of Fame inductees will be introduced between games.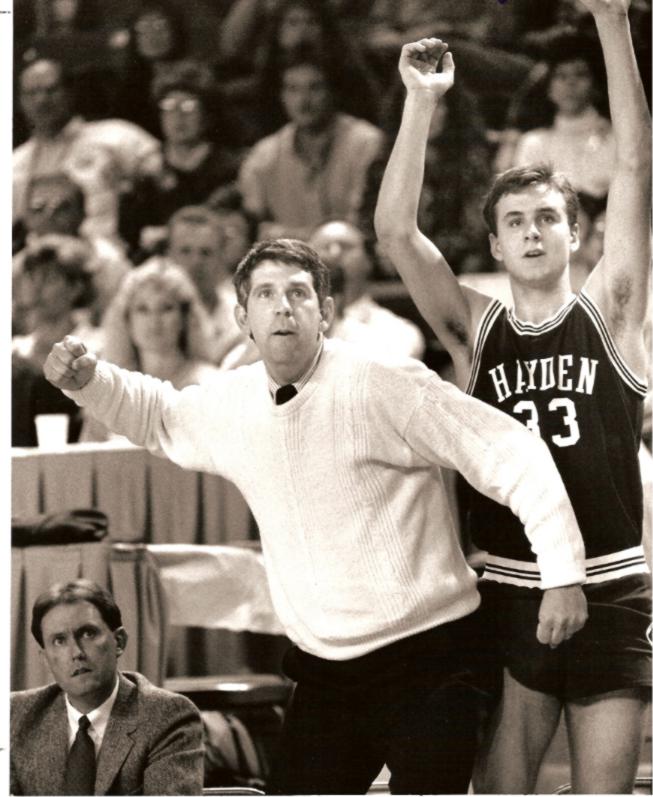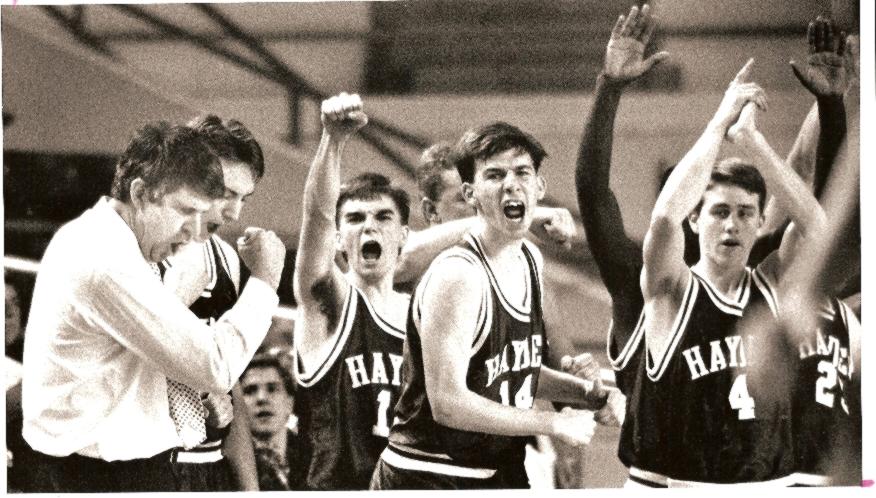 1991 State tournament c TCJ Photo 1993 State tournament c TCJ Photo
Coach Ben Meseke established school State Tournament records that may never be broken. His teams reached the state tournament 12 times. Hayden teams won the Class 4A tournament 6 times, finished 2nd , 3rd and 4th on three other occasions. Hayden was 23-7 in state tournament play under his leadership.
During a time when the Centennial League was dominated by some of the best 5A teams in the state - Class 4A Hayden won or tied for the championship four times under Coach Meseke.
His teams were known for superior physical conditioning. Many of his players also competed in X-Country - another sport that he coached for several years. Tom Meier, Mark Turgeon, Mark Beck and Rob Reilly were stars of his early teams and there were some who thought that he was more lucky than good to win with athletes of this high caliber out on the court. The basketball players he coached knew better. And when he took the 1984 team - (7-13) regular season record - to a second place finish at State, everybody else knew it too.
He is a slam dunk selection for the KSHSAA Hall of Fame. That will happen when he retires from coaching - he is currently the head basketball coach at Shawnee Mission Northwest.