Bill Orth Return to Coaches HOME
Bill Orth was an assistant to Matt May and took over as head coach when Coach May left to take the job at St. Mary's of the Plains in Dodge City. Coach Orth's teams played a very tough schedule in his three years as Hayden coach. Lawrence High School was added to the schedule as well as Miege and Shawnee Mission South.
He had his best success at Hayden as coach of the wrestling team. He was the first coach ever in this sport at Hayden (program started in 1962-63 school year). His wrestlers included State Champions Bill Glenn and Ron Capoccia and there were several other State contenders.
Coach Orth moved on to coach back-to-back Class 1A State Champions in football at Little River (1970-71) . He also served as head coach at Goddard, Winfield and Liberal. He died February 25, 1985.
Football Coach (1965-1967) W 12 L 15
DOB: 12/9/31 Andale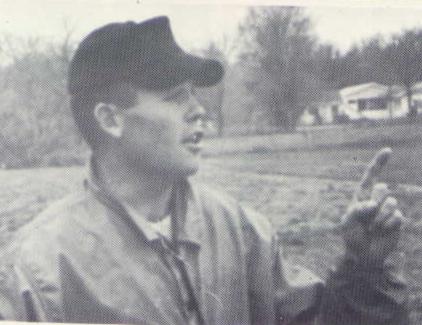 Coach Orth's Career Records
1959
BAZINE
8
0
0
1960
BAZINE
?
?
1961
HOLYROOD
?
?
1962
?
?
?
1965
HAYDEN
4
5
0
1966
HAYDEN
4
5
0
1967
HAYDEN
4
5
0
1969
RANSOM
3
6
0
1970
LITTLE RIVER
11
0
0
1971
LITTLE RIVER
12
0
1972
LITTLE RIVER
8
1
1973
?
?
?
1974
WINFIELD
5
4
1975
WINFIELD
5
4
1976
WINFIELD
7
3
1977
WINFIELD
10
2
1978
GODDARD
8
2
1979
GODDARD
10
1
1980
GODDARD
5
4
1981
GODDARD
8
2
1982
LIBERAL
5
4
117
48