Joe Lieber (1974-1977) HOME Return to Coaches
Coach Lieber was a 1957 graduate of Hayden High School and played football for Coach Byard. He was a graduate of Washburn University and earned his master's degree in education from Emporia State.
He was first a teacher and coach at Waverly High School from 1963-1965. He moved on to teaching and coaching at Bonner Springs (1965-1967) and then Bishop Miege (1967-1970). He started as an Assistant Coach at Hayden in 1972 and took over as Head Football coach in 1974.
Coach Lieber brought a great enthusiasm for the game that helped the 1974 team to a 7-2 record in his first year. 1975 was his best year at Hayden. Hayden was Co-Champion of the Centennial League and got as far as the Quarter-Final game in the Class 3A Play-offs. Coach Lieber was named City Coach of the year by the Topeka Capital-Journal in 1976.
Current Hayden coach Tom Stringer , who played for Coach Lieber, asked him to speak to his team on several occasions. "His passion was as great for football or his family or whatever he was doing at the time as it was when I played for him. He had such zest, you couldn't help but be motivated by him." (Rick Dean article - TCJ 1-15-2003).
Coach Lieber was president of the Kansas Cooperative Council at the time of his death from heart failure on January 10, 2003.
FOOTBALL: Won 28 Lost 10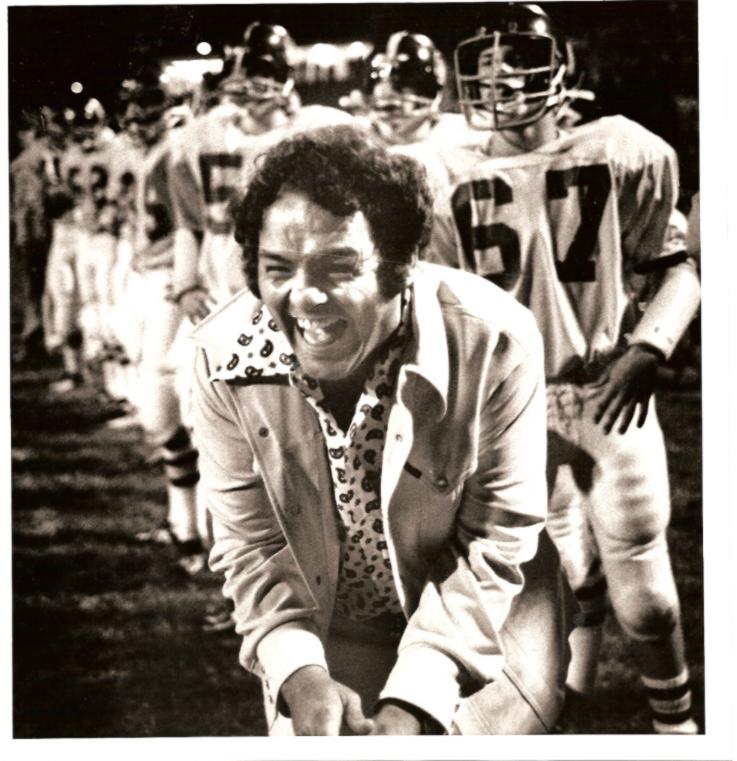 Topeka Capital-Journal photo c. 1975