Jerry Simecka 1980-1987 HOME Return to FB Coach February 16, 2009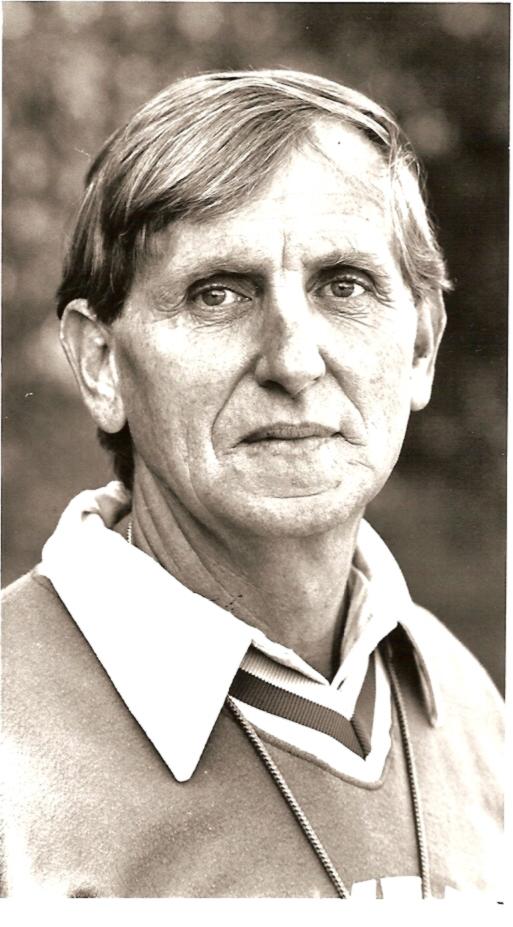 Topeka Capital-Journal File Photo
Coach Jerry Simecka was hired by Hayden AD Ed Delk as Head Football Coach in 1980. Jerry had an established career as a high school teacher, administrator and coach for several years before coming to Hayden. He was a graduate of Delia, KS high school and St. Benedict's College. He started at Sts. Peter & Paul Catholic High School in Seneca, Kansas. After serving in the military for two years, he returned to education and coaching at Seneca-Nemaha Valley. He stayed just for the school year of 1969-70. He was head basketball coach there with a 14-7 record and was an assistant football coach. His coaching duties were the same at his new school (Hoyt-Royal Valley) in the 1970-71 season. He went on to become the Principal of that school for two years 1977-78. He also helped turn around the football team in his last two years at the school.
Coach Simecka's teams had similar won-loss records from previous eras in Hayden's history in that they were "up and down". But even in the down times his teams had their moments. His best seasons were 1982 and 1983 when Hayden was Co-Champion of the Centennial League. He made the play-offs twice (1983 & 1987). He was the school's principal for five years ending with the 1991-92 school year. He continued on as a teacher and administrator at Hayden until his retirement a few years ago. He was a big part of Hayden's football success with Coach Taul's and Coach Stringer's winning football programs. Coach Stringer thanked many people, including Jerry, as contributors when Hayden celebrated his 100th victory as football coach in 2004. He still follows Hayden sports and helps with the football team under Coach Arnold.
He said back when he was hired in 1980 that he felt lucky to be hired as a coach at Hayden. When you look back at all he did for Hayden, most people would say that Hayden was lucky as well that Coach Simecka accepted Ed Delk's offer.
| | | | | |
| --- | --- | --- | --- | --- |
| | Jerry Simecka | W | L | T |
| | | | | |
| 1965 | Seneca-Sts. Peter & Paul | 4 | 3 | 1 |
| 1966 | Seneca-Sts. Peter & Paul | 8 | 1 | 0 |
| 1978 | Hoyt-Royal Valley | 4 | 5 | |
| 1979 | Hoyt-Royal Valley | 5 | 4 | |
| 1980 | Hayden | 3 | 6 | |
| 1981 | Hayden | 2 | 6 | |
| 1982 | Hayden | 5 | 3 | |
| 1983 | Hayden | 7 | 4 | |
| 1984 | Hayden | 5 | 4 | |
| 1985 | Hayden | 4 | 5 | |
| 1986 | Hayden | 4 | 5 | |
| 1987 | Hayden | 6 | 5 | |
| | | | | |
| | | 57 | 51 | 1 |